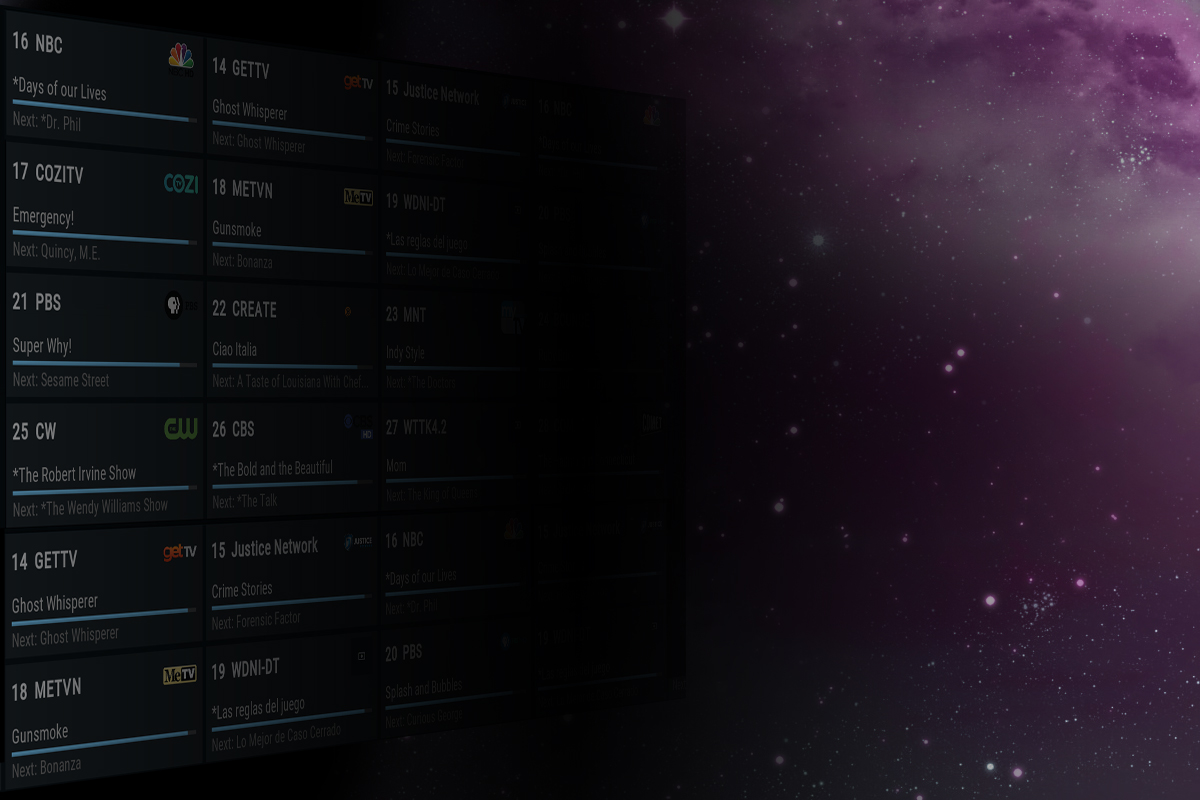 explore the vast Media Universe
For the first time ever, all of your favorite media outlets are available in one place.
Life is about to get a little easier.


The Big Picture Is
Clearer Than Ever
Our sophisticated buffering & streaming system delivers the most refined 4K cinematic experience available to the consumer market.

Pre-Configured System with Mapped Media
Game Emulators: SNES, NES & SEGA
HD Audio & Tru-Audio Setup
Simple Library Integration
HD & SD Streaming Hosts
HD Audio Bitstreaming
Personalized Folders
Secure Data Storage
Kodi
Assassin Proprietary Built in Blu-ray Ripping
iPhone/Android & Airplay Control Setup
Optimized Amazing HTPC Experience
Automatic Library Updating
Cinema Experience Included
Integrated Video Plug-ins
Select Custom Add-ons
Pre-routed Libraries
CONFIGURED
Hardware Acceleration
System and Services
Custom View Types
Playback Settings
Library Settings
Live TV
Plex Server
Pre-Selected Server Settings
Pre-Routed Libraries
Plex/Kodi Integration
Make MKV
Front-End Proprietary Kodi Ripping
*License Required
Compatibility
Windows 7 & Windows 10 Compatible
Background programs required for a flawless HTPC Experience
Perks
Pre-Configured & Optimized for Your Unique Needs
Install on Fresh System or One Heavily Used
Seamless Integration with Windows & OS
Includes 1,000's of Modifications
Easy Setup & Navigation
Reduces Cable Bills
The Ultimate HTPC
Remote into your computer for a quick, high performing, fully mapped, intensely modified, gorgeously arranged home theater system.
*Please note Assassin HTPC urges you
to obey all US copyright Laws
PC & Mac Computers
2.0 GHz Intel i3 Processor (or equivalent)
4GB RAM (minimum)
120GB SSD (for Windows OS)
10MB Internet Speed (Download)
1.2 GHZ Processor
2 GB RAM
64GB HD (for Windows OS)
5MB Download Speed
(performance not guaranteed at these specs)
10 minute setup
enjoying your media on your own hardware into time at all.
REDUCE CABLE BILLS!
STREAM LIVE SPORTS AND ALL YOUR FAVORITE CONTENT!
Install the Assassin Software on your computer for a seamless home theater experience.